News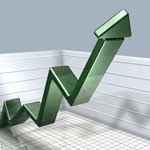 Please visit our LinkedIn page – We will share product updates and news – click the link at the top of the homepage
We've Moved! 2850 Glades Circle, Suite 15 – Weston, FL 33327 is our new location – ALL MAIL should be directed to: T-Tool USA, LLC – PO Box 268087 – Weston, FL 33326
HSK-63F ER32 now available in black coated version A70 & A100 Please inquire!
Download our Lamello Type Flyer PDF Flyer
Download our Flex 5 F5A Catalog PDF Catalog
Download our HSK-63A / E SuperSpeed Catalog PDF Catalog
Download our "Dual Contact" Catalog PBT Dual Contact Catalog
Download our latest Zeta Safety Collet Nut Catalog Zeta Catalog
Download our current ANCA* Grinding Wheel Holder Catalog ANCA Catalog 2018
*T-Tool "SuperSpeed" Collet Chucks T-Tool is breathing new life into its tooling lineup with the "SuperSpeed" collet chucks. With extended lengths available in HSK-63F and HSK-63E it offers flexibility for 3-4-5 Axis CNC machining of aluminium, composites, plastics, and wood. Together with offering new high precision collets runout is minimized even further resulting in increased tool life. "SuperSpeed" HSK-63F/E Router Tooling catalog: PDF Catalog

*Custom Tool Manufacturing Capabilities T-Tool is committed to providing high quality production needs for a variety of applications including custom tooling to your specifications. Please inquire.
*Grinding Wheel Holder Development Program T-Tool is expanding their line of Cutter Grinder Wheel Holders for Anca, Rollomatic, Schneeberger, & Walter machines among others to include the popular 1.25″ diameter holders used in the US market. If you are interested in our high quality holders for your machine please contact us and we will be happy to work with you.
*Distributor Page We have added a distributor page to our website, this page can be found in our footer menu. If you would like to be added to this page please send us an email.
*Lathe Tooling Upgrade Kits T-Tool USA is introducing Zeta collet nut upgrade kits for CNC lathe tooling. If you have a Swiss lathe or multi-spindle CNC please inquire. With our Zeta collet nuts you will have a safer and easier solution for installing your tooling!
For more information regarding our Zeta collet nuts please download our Zeta Catalog from our catalogs page. Please be sure to check out our Zeta video by clicking on our YouTube link at the top of this page.